Transformed Village alleyways

with installation of arches, pavers

and historical plaques.
Pictured: Kronenburg Alley. 
Not Pictured:
Issac Long Alley on Main Street

Smith Alley on Main Street,

Espenschied Alley on Buffalo Street. 
Park Projects

To improve the quality of Village life,
Imagine:Hamburg initiated a number of
projects in Village Parks.  These include:
the purchase of Adirondack chairs for Memorial Park & Centennial Gardens
Landscaping at Gazebo at Centennial Gardens
Purchased fountain and maintain landscaping at Peace Park
Installed a mural, built stage and benches at Parkside Park.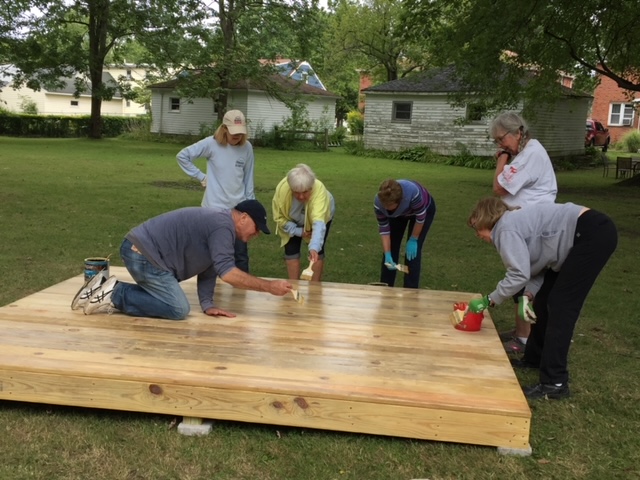 Building Community
Imagine:Hamburg believes in promoting
opportunities for our community to come together.
Highlights of some of our initiatives include:
Sponsored Replica of Trolley Stop at Legion and Clark Roundabout
Coordinates Music at the Village Community Market
Host Annual Movie at Memorial Park
Created "Kick Butts Hamburg" to address environmental concerns of cigarette litter.
Shared Visions
Imagine:Hamburg often collaborates with the Village of Hamburg and other community organizations. Some of our notable projects include:
"Welcome to the Village" signs at each gateway
Tour of Homes
Improvements at Village Parks
Anna Mae Bacon Bird Sanctuary
Custom Street Signs in the Central Business District
Honoring Hamburg Healthcare Heroes